Today's Employee Spotlight is on Alisa Lackey, our hardworking Virtual Assistant. Read our Q&A with her below.
Where are you from?
Leominster, Massachusetts.
How long have you worked at Synterex?
7 months.
What is your favorite thing about the company?
My favorite thing about Synterex is the opportunities I am given to learn and achieve new things. Synterex's president Jeanette is always willing to take a chance on someone and get them ready to tackle a project, even when that person may not have the exact schooling or experience needed. Jeanette and Jon act as mentors and you can tell that they genuinely want to help others achieve great things. I also love being part of a growing small business; it feels incredible to have your thoughts and opinions heard and taken into consideration.
How did you end up in the world of medical writing?
I previously worked as a substance abuse counselor as well as a residential counselor for adults with disabilities. I have always fought for diversity, equity, and inclusion (DEI). When I learned about the virtual assistant job with Synterex, I thought it was the perfect fit. In this job, I can use my organizational, planning, and medical field skills. It was a HUGE plus that Synterex is a company that also fights for DEI.
What do you enjoy most about your job?
I enjoy being a part of something bigger. It feels rewarding to not only help keep our team organized, but to be part of huge advancements in the medical field.
What accomplishment are you most proud of?
I am most proud of learning how to navigate government grants and receiving one for Synterex to get our staff properly trained on ergonomics!
What are some of the hobbies/interests you're most passionate about?
Outside of work, I mostly enjoy spending time with my two dogs and being creative with makeup. I also enjoy attending concerts, and traveling with friends and my husband.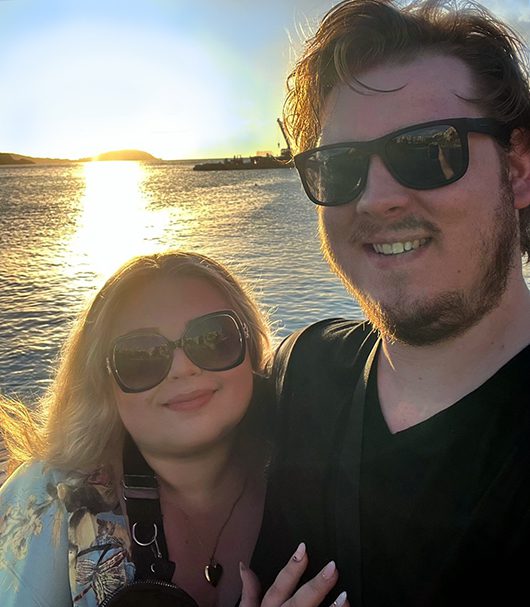 If you are interested in joining the Synterex team, see our open positions.